Join our Big Give Green Match Fund appeal to double your donation to PBI UK's work with land and environmental rights defenders and lawyers at risk - our first line of defence against irreversible environmental destruction and climate change.
Visit our campaign page and please give what you can: https://donate.thebiggive.org.uk/campaign/a056900001nbJwrAAE
Together, we will provide life-saving support to even more defenders in urgent need of protection.
Alternatively, you can donate to our wider work (not match funded) through JustGiving below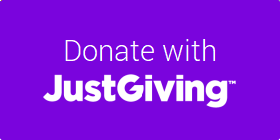 Regular gifts help us plan ahead and ensure the long-term safety of human rights defenders at risk, please consider making a monthly donation.
Donate online via the Charity Aid Foundation (CAF)
Set up a standing order for the credit of Peace Brigades International UK Section
Send a cheque made payable to Peace Brigades International UK Section. Our address is at the bottom of the page.
PBI details are account Number 50070611, Sort Code 08-90-61
Alternatively, you could fundraise for us
Please email fundraiser@peacebrigades.org.uk if you have trouble with any of these payment methods.
Please remember to Gift Aid!
If you are a UK taxpayer, please remember to Gift Aid your donation. PBI will receive 25p for each £1 you donate at no extra cost to you. Fill out and return the Gift Aid form or tick the relevant boxes on the JustGiving page. Alternatively please email fundraiser@peacebrigades.org.uk if you cannot download these forms.
Please make out cheques to 'Peace Brigades International UK Section' and send to:
Peace Brigades International UK
465a Hornsey Road
London N19 4DR