Donate
PBI is only able to provide life-saving protection to human rights defenders in some of the most dangerous regions in the world because of the generous support of our donors.
Your support is important now more than ever, defenders are facing increasing levels of threats and attacks globally, simply for speaking out for the rights they are entitled to. If you believe that no one should suffer for protecting their rights and the environment then please consider donating to PBI, with your help we can extend our support to even more defenders in urgent need of protection.
You can make a one-off donation through JustGiving, you can also set-up a regular donation through JustGiving.
Yes, I will stand shoulder to shoulder with human rights defenders, to help protect their lives and liberty.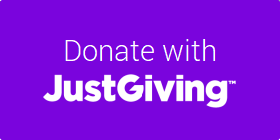 Regular gifts help us to plan ahead and ensure the ongoing safety of defenders who are threatened because of the work they do. If you can make a regular donation, this is especially helpful to those who may need our protection over a long period of time.
You can make a regular donation to PBI through JustGiving (follow the link above), or by setting up a standing order through your bank directly.
For standing orders, PBI details are account Number 50070611, Sort Code 08-90-61
Donate online via the Charity Aid Foundation (CAF)
Set up a standing order for the credit of Peace Brigades International UK Section (1)
Send a cheque made payable to Peace Brigades International UK Section. Our address is at the bottom of the page.
Alternatively you could fundraise for us

Please email fundraiser@peacebrigades.org.uk if you have trouble with any of these payment methods.
Remember to Gift Aid!
If you are a UK taxpayer, please remember to Gift Aid your donation. PBI will receive an 25p for each £1 you donate at no extra cost to you. Fill out and return the Gift Aid form or tick the relevant boxes on the JustGiving page. Alternatively please email fundraiser@peacebrigades.org.uk if you cannot download these forms.