In 2021, we're asking you to support environmental rights defenders and lawyers at risk - our first line of defence against irreversible environmental destruction and climate change. If you can help, please join our match funding campaign today.
Together, we will provide life-saving support to even more defenders in urgent need of protection.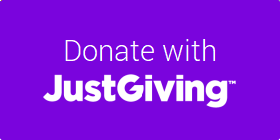 Regular gifts help us plan ahead and ensure the long-term safety of human rights defenders at risk, please consider making a monthly donation.
Donate online via the Charity Aid Foundation (CAF)
Set up a standing order for the credit of Peace Brigades International UK Section
Send a cheque made payable to Peace Brigades International UK Section. Our address is at the bottom of the page.
PBI details are account Number 50070611, Sort Code 08-90-61
Alternatively, you could fundraise for us
Please email fundraiser@peacebrigades.org.uk if you have trouble with any of these payment methods.
Please remember to Gift Aid!
If you are a UK taxpayer, please remember to Gift Aid your donation. PBI will receive 25p for each £1 you donate at no extra cost to you. Fill out and return the Gift Aid form or tick the relevant boxes on the JustGiving page. Alternatively please email fundraiser@peacebrigades.org.uk if you cannot download these forms.
Please make out cheques to 'Peace Brigades International UK Section' and send to:
Peace Brigades International UK
465a Hornsey Road
London N19 4DR